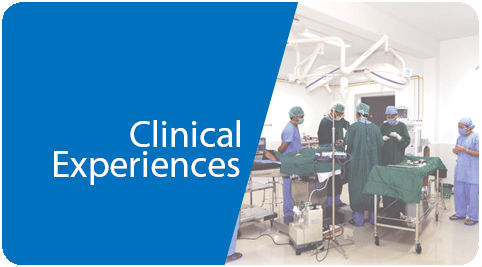 This quarter of the year has a lot of enthusiastic young surgeons with vast clinical experiences from across the globe visiting
Richardsons Dental and Craniofacial Hospital
for exciting and resourceful clinical experiences. The hospital is known for its state of the art care for all
Cleft
and
Craniofacial
cases and this has attracted surgeons from other nations to come and learn the techniques of performing these cases with perfection.
Dr.Jamal a maxillofacial surgeon from Tripoli, Libya arrived in the first week of July and will stay with the team till September. His area of interest was to learn the management of cleft lip and palate cases. It has been delightful experiences for him being here. In his words,'the place is a haven for learning quality work related to cleft cases'.
Dr.Krit from Bangkok, Thailand came with a keen interest in learning about Orthognathic surgeries. Since he has come, he has learnt a variety of cases including maxillary, mandibular, and bijaw surgeries. He is very impressed with the surgical technique of Dr.Sunil Richardson. He intends to stay here for as long as he can as he thinks there is a lot this place has to offer!